By the time you are reading this, it is very possible that a quarter of the country will be able to legally purchase marijuana at a dispensary. Arizona, California, Maine, Massachusetts and Nevada are all voting to legalize recreational marijuana, potentially joining DC, Colorado, Washington, Oregon, and Alaska. Meanwhile, Arkansas, Florida, Montana and North Dakota are proposing medical marijuana legislation and, if passed, they would join the 25 states that allow it. Legalizing medical marijuana first has been a positive strategy in delegitimizing the stigmas against cannabis, and a big part of the push towards legalization is the continuing dedication that legalization proponents place on the healthy and positive benefits of weed. Many people are learning for the first time that many longtime cannabis users prefer not to smoke it in the traditional joint, bowl or blunt.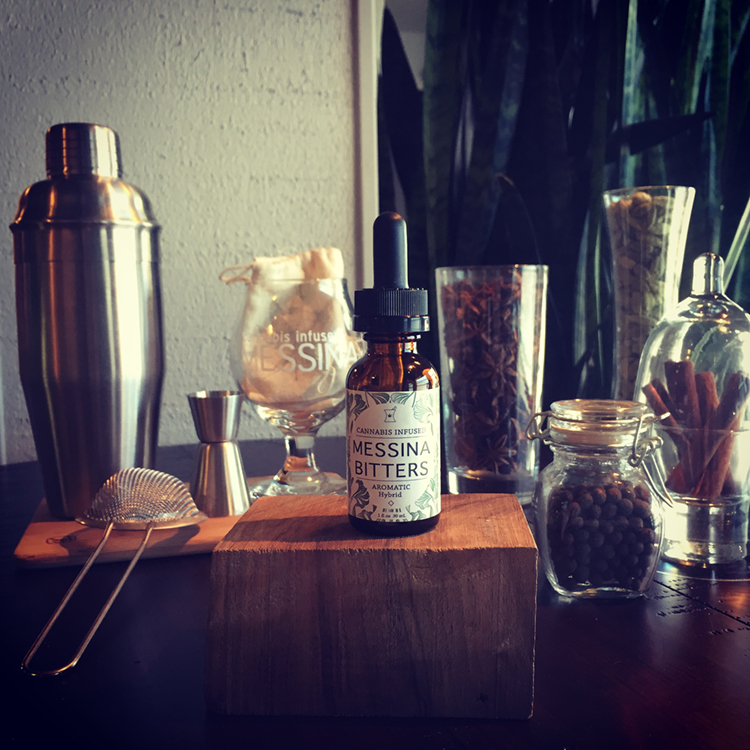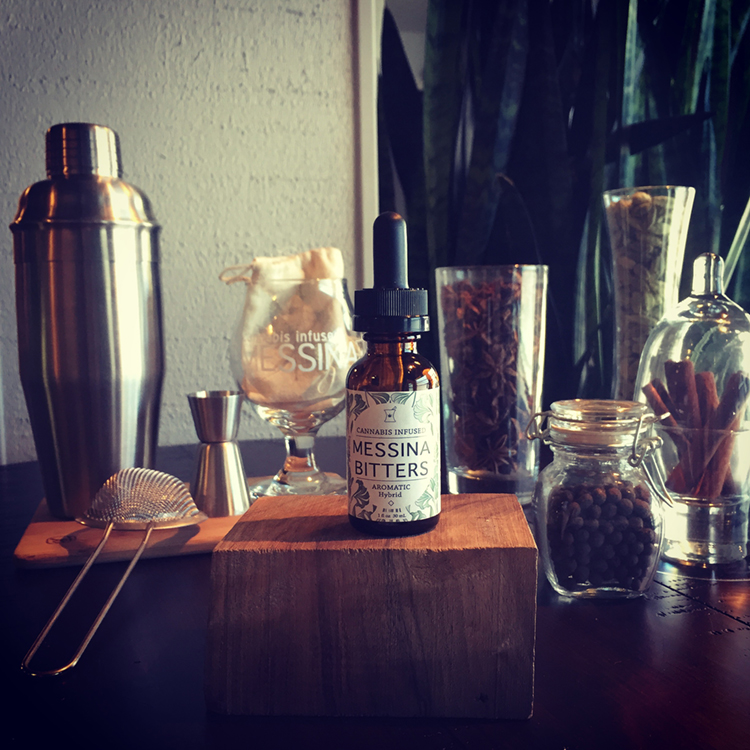 Healthier alternatives like eating and drinking THC (the main hallucinatory component of weed) or cannabinoids (CBDs; the main medicinal component) are all the rage. Oregon alone saw edible (taffy, candy, baked goods) consumption grow by 40 percent in a few scant months after becoming legal and that is with a one a day, 15mg per dose limit. So it's no surprise that mixing alcohol and marijuana is not only the basis for scores of great jazz tunes, it might just be the future cash crop category in the beverage industry. "If California votes to legalize, the sky is the limit and I believe we are looking at a new frontier," said Jason Eisner, Beverage Director at Love Serve Remember who has been serving CBD infused cocktails at vegan Gracias Madre in West Hollywood, California. "I've been working on Cannabis cocktails for years and I've got pages of cannabis cocktail recipes. I can't wait."
Eisner, a medical user since the early 2000s, was inspired to create the cocktails as a way to educate people on the benefits of marijuana. "I had never enjoyed using Cannabis as a youngster, since I often experienced the unwanted side effects of THC. However, CBD works differently. It's a mood elevator, and anti-anxiety, and an antidepressant, so you feel pretty great consuming it, but it's also non psychoactive, so you get to feel good and yet maintain your faculties," said Eisner, who also owns his own craft beer garden in Highland Park, CA called Block Party. "People have described these cocktails as making them feel silky, happy, and soft. It's more of a body buzz and I think it compliments alcohol well. Marijuana has done amazing things for the quality of my life and I want others to have it too." It's that same spirit of sharing the good word on weed that inspired Portland based Messina Bitters owner and founder Camille Messina to create a line of cannabis-infused bitters to spice up your next cocktail creation.
"Flavors, that's my talent. I was trained as a saucier at a formal restaurant so I think in flavor so when I taste different strains of pot," said Bobrow. "Using heat to unleash the THC, I started dealing with flavor. Appreciating flavor made me want to make drinks to speak a language that hasn't been translated. This is medicinal. I'm not looking at a 'get high quick' thing. My intention in writing this book is to help people wanting to take medicine in a non-interrupted way that doesn't involve smoking. It's discreet. I'm all about discretion."

Bobrow takes his inspiration from old-time apothecaries, which makes sense after you find out his grandfather literally manufactured and sold snake oil. "My philosophy is that all cocktails had beginnings in apothecary, so it's only by necessity we have healing remedies – bitters – in cocktails. These were invented in the 1800s and carry over to cocktails today," explains Bobrow. "To write a different book, I was recreating some of these folk healing methods using craft spirits, but the only ingredient my publisher wouldn't let me use was cannabis – and that's the only ingredient I felt was actually doing anything."

As Messina pointed out, cannabis-infused alcoholic drinks may now only be the realm of select progressive establishments or home tinkerers, but that is, without a doubt, soon to change. And as laws change and public perception opens up to the benefits of cannabis and its many uses, you just may be sipping or serving something just a little bit greener the next time you hit happy hour.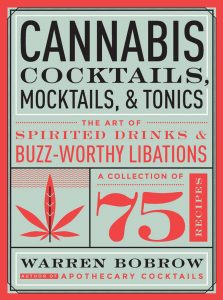 "It was the same time as legalization in Oregon and my friends had a wedding reception in the woods. Someone came around with a cannabis tincture and a little dropper that had cannabis liquid in it," explains Messina. "It just seemed like a festive way to share cannabis that wasn't smoking. I love working with food and thought this could be infused into bitters. It's just a great marriage and healthy way to ingest cannabis." Regulations in Oregon currently prohibit the sale of cannabis cocktails but Messina has joined forces with Northwest Portland's Irving Street Kitchen to create two cocktails that include her non-cannabis virgin bitters.
"For me, it was a must working with chefs and bartenders because my background is in botany and holistic medicines," said Messina, currently rolling out her bitters to dispensaries in the Portland area. "The part about working with bartenders really fascinated me; I can share my experience and they can share their expertise. Right now, bartenders aren't allowed to sell marijuana-infused cocktails. As a result, cannabis cocktails are primarily made by patients, by hobbyists and at private parties. It's only a matter of time until this changes. Voters have made it clear that regulated and legalized marijuana is a much better system than an unregulated, criminal market approach. Marijuana bars and cafes will eventually become legal. But in the meantime, people have to mix marijuana bitters drinks themselves."
When the day does come that cannabis infused drinks are the norm, you'll be sure that bartenders everywhere will have a copy of the first cocktail recipe book dedicated to the craft, Cannabis Cocktails by New Jersey-based bartender and writer Warren Bobrow. The book is a collection of 75 recipes of cannabis-influenced cocktails, from cocktails incorporating cannabis-infused liquors to drinks featuring cannabis bitters and tinctures and those flavored with cannabis smoke.